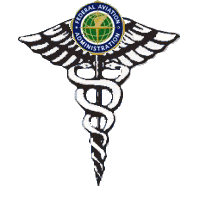 The BFA has had some success with the Aeromedical Branch of the FAA lately. Approximately 3 weeks ago the BFA posted a request for anyone having applied for a medical and were waiting for the FAA to respond, to communicate with Pat Cannon regarding the delay. We received 42 responses to that request and the names of those and some of their personal information was transmitted to Aeromedical and to AFS-800 rulemaking for consideration. This was done in response to the Susan Northrup's request for that information.
Prior to this call for information, the BFA once again requested consideration by rulemaking to extend the compliance period for another six months to accommodate the workload at Aeromedical and the long delays being experienced by those that are applying for a medical. Their continued response is that they will not extend the compliance period. However, they have committed to try to ramp up medical application from balloon pilots as long as they are in receipt of all information that Aeromedical has requested.
Some of the current delays at Aeromedical are based on the lack of their receipt of requested information from medical applicants. Those that had all requested information in house at Aeromedical were fast tracked and several have now received their medical. This is a win for the BFA and its members, but we have a long way to go. If you are one of those that has applied for a medical and it has been deferred to Aeromedical, they will send a letter requesting more information regarding the deferred medical condition, and/or request additional testing be done in order for them to make a decision on the issuance of the medical. In order for FAA and Aeromedical to speed up the medical request, all information requested by them must have been received. Those that have just started the process are going to fall behind and even with the incredible help we have been experiencing within the top management levels at both AFS-800 and Aeromedical Branch, there may not be time to get everyone through by the late May deadline.
If you have completed all paperwork and it has been submitted, please let me know immediately. Email me at This email address is being protected from spambots. You need JavaScript enabled to view it.. Include your full legal name and birthdate. If you have received a letter from Aeromedical confirming that they have received all requested information or testing, please scan and send a copy of that letter to me.
We are working hard to get as many through as possible prior to the deadline and we will stay on this project even after the deadline to assist as much as possible.
Sincerely,
Pat Cannon
President
This email address is being protected from spambots. You need JavaScript enabled to view it.