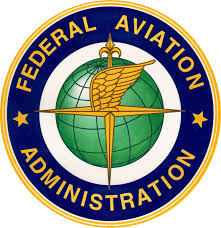 After over a year of work, the FAA is publishing revised policy for aviation events, including balloon events. The new guidance makes significant changes for event organizers and provides new guidance on subjects that have often troubled balloon events. Here is a summary of changes (please read Order 8900 for full details – Note 1).
Event Administration
Waiver applications must be submitted at least 90 days before the event, and 120 days is recommended.

The application must include an Emergency Response Plan and Safety Plan that is appropriate for the size, scope and complexity of the event.

Additional diagrams are needed, including:

launch field for mass ascensions with obstructions noted

target zones designated for public viewing

diagram or description of crowd restraints

static display areas

location of emergency response personnel and vehicles

parachute landing areas and pyrotechnic areas

If spectators/media have access to the launch field during balloon launch activities, a description of the method to protect the public must be provided.

Copies of pilot and aircraft documentation, (log books with appropriate endorsements, airworthiness certificate, and pilot certificate, etc.) must be submitted to the FAA 30 days prior to the event.

Each pilot is required to have their records reviewed and aircraft inspected onsite at least once during the aviation event season.

The IIC (FAA Inspector In Charge) will determine which pilots will be inspected at the event and coordinate with the organizer to arrange a suitable time and place for inspection before the pilots' first performance.
Balloon Event Policies
The BFA formed an ad hoc committee (Note 2) to review and recommend changes to the existing draft. As a result, the FAA agreed to make significant edits to the guidance, preventing some potentially disastrous consequences for all balloon events across the US.
Here is a summary of the major changes, all of which greatly improve FSIMS as it relates to hot air balloon events.
Aircraft lights (§91.209) are not required for night glows when it is a ground-based static display with no intention for balloons to leave the ground. If balloons are tethering (i.e. leaving the ground) after sunset, they are required to have aircraft lights meeting the requirements of §31.65 on board, but they need not be deployed until tethering above 30 feet AGL.

Minimum landing distance beyond targets was lowered to 650' (200 meters) from the old requirement of 1,500' and may permit landings less than 650' when deemed necessary for safety reasons and approved by competition officials. This provision also includes new responsibilities to cover the safety related issues of target area landings at the General Briefing and at each applicable flight briefing.

Carrying identification basket banners is not considered a commercial (for hire) activity, but carrying envelope banners is considered commercial.
Benefits received by pilots at balloon events including meals, lodging, pilot packs, etc. that are provided regardless of whether flights are made or not are not considered compensation.
Propane supplied to a participant at a balloon event for a small fee (e.g. event entry fee) is not considered compensation under §61.113.

Prize money is not considered compensation for hire.

Carrying assigned sponsors or event VIP's for the benefit of the event is not considered compensation unless a separate fee is paid to the pilot.
Note 1
FAA Order 8900.1 Volume 3 Chapter 6 Section 1 and 3 was recently signed by Rick Domingo, Executive Director of Flight Standards (AFX-1). It should be published sometime the week of November 5. Changes incorporate new information into Volume 3, Chapter 6, Section 1 to clarify the process of applying for a Certificate of Waiver or Authorization (CoW) for an aviation event. The new policy will become effective January 1, 2019. The FAA has also been re-engineering the National aviation events website. That is where the sample balloon manual has been housed.
Note 2
BFA ad hoc Committee Members:

Maury Sullivan, Chairman

Pat Cannon

Sam Parks

Andy Baird

Ted Watts