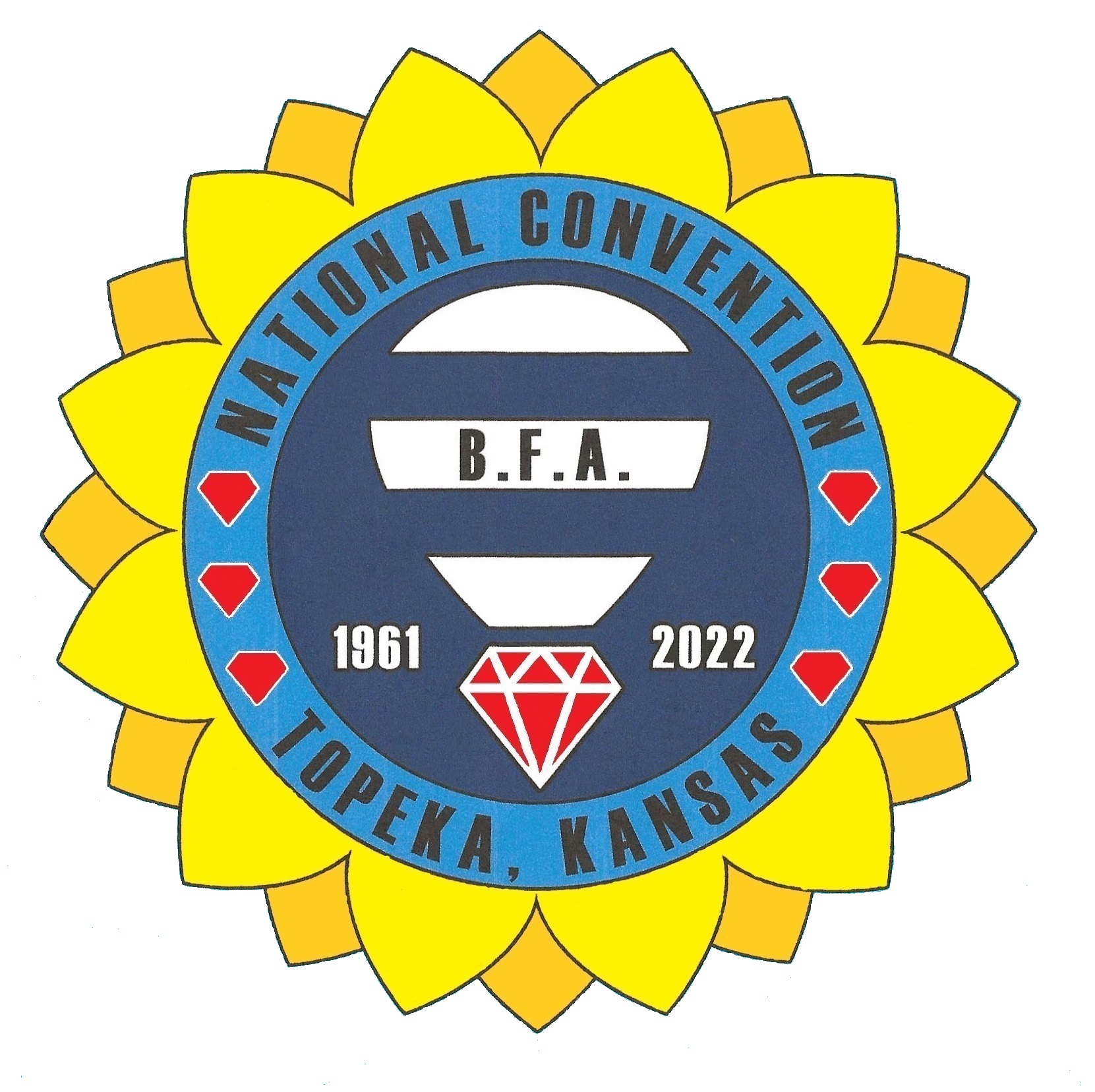 BFA National Convention
April 7-9, 2022
And
Event Symposium
April 6-7, 2022
Hotel Topeka at City Center
Topeka Kansas
The Balloon Federation of America is thrilled to announce the 2022 National Convention. It will be held in Topeka, Kansas on April 7-9, 2022. The Convention will be at Hotel Topeka at City Center located at 1717 SW Topeka Blvd, Topeka, KS 66612.
On March 26, 1961 the BFA was founded and will celebrate it's Diamond Anniversary (plus 1 year) at the 2022 Convention. The BFA National Conventions are held once every three or four years, for balloonists, by balloonists and includes World Class Speakers, a Trade Show with Industry leaders, Receptions and a Banquet. The Convention is your opportunity to exchange ideas, gain valuable knowledge with fellow ballooning enthusiasts and explore visions for the future of the sport of hot-air ballooning. In this regard, education and enrichment programs play an important part. Renew acquaintances and make new ones.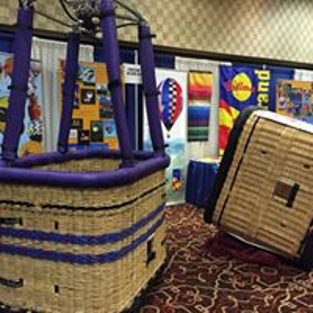 The Convention Committee has developed a varied educational program, which is sure to be of interest to balloon enthusiasts of all types. Sessions are scheduled multiple times to include: Weather, Training, Pre-Flight Planning, Landing Safety, Pilot Decision Making, Tips to Compete, Technology Practices, Manufacturers and many more topics.
Speakers include Erin Bair, Andrew Baird, Mike Bauwens, Troy Bradley, Pat Cannon, Brenda Cowlisha, Don Day, Nick Donner, Brian Duncan, Barbara Fricke, Katie Griggs, Dr. Alan Kozarsky (FAA Senior Designated Aviation Medical Examiner and a consultant to the Federal Flight Surgeon speaking on Class 2 Medical), Scott McClinton, Al Nels, Sam Parks, Paul Petrehn, Henry Rosenbaum, Tony Sandlin, Gordon Schwontkowski, Mike Shrum, Bill Smith, Patrick Smith, Kay West, and Scott Wooge. The Keynote speaker will be Bill Bussey.
There will be a trade show during the convention where you can see the latest equipment and technologies for hot-air balloons. The Convention is sure to be exciting, fun, and educational. Please help spread the word to the ballooning community by sharing this invitation with your friends and everyone interested in ballooning.
Registration cancellation deadline is March 25, 2022. Cancellations will receive a full refund.
Shuttle Transportation between the Kansas City Airport and the Hotel Topeka at City Center will be provided. Shuttles leave the airport on Tuesday April 5 Noon, Thursday April 7 Noon and 4PM. Shuttles leave the Hotel on Friday April 8 6AM and 10AM and Sunday April 10 at 6AM and 1:30PM. Cost is $75 per person round trip.
CONVENTION SCHEDULE
Thursday April 7
2:00-7:00 PM Registration
6:00-9:00 PM Reception
Friday April 8
7:00-9:00 AM Registration
7:00-8:45 AM Breakfast
9:00-11:50 AM Speaking Sessions
11:50-1:30 Lunch
1:30-5:20 PM Speaking Sessions
6:00-9:00 Reception
Saturday April 9
7:00-8:45 AM Breakfast
9:00-11:50 Speaking Sessions
11:50-1:30 Lunch
1:30-4:20 PM Speaking Sessions
5:00-6:00 PM Happy Hour
6:00-9:00 Banquet
TRADE SHOW SCHEDULE
Thursday April 7th - 6pm to 9pm
Friday April 8th - 7am-9am / 12pm-1:30pm / 6pm to 9pm
Saturday April 9th - 7am-9am/ 12pm-1:30pm
See you in Topeka in April 2022!
Tim Cloyd
Chairman, BFA 2022 Convention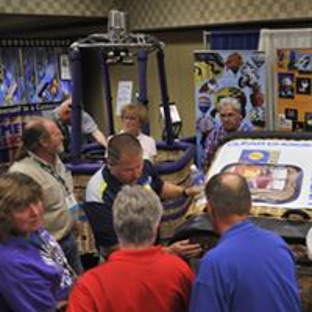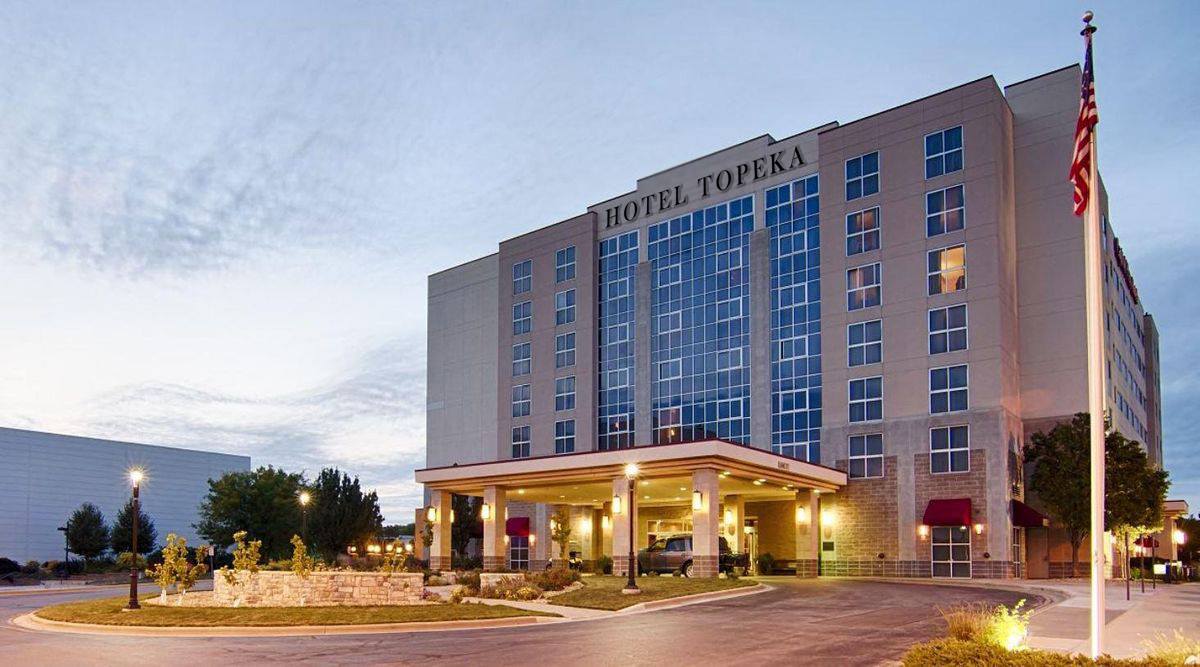 ---
---