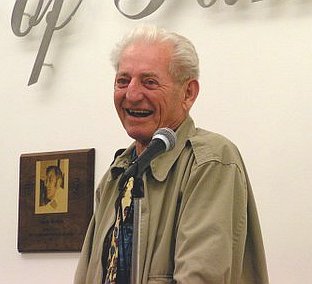 A Letter to the BFA From Ed Yost
Those who flew, pass it on to you!
The Balloon Club of America represented by Pete Pelegreno, Don Kersten, a lawyer from Iowa and neophyte balloonist plus Ed Yost, a veteran flyer, all traveled to Washington D.C.
After a five year study and development period, the modern hot air balloon had emerged in 1960.
A new style of aero club was needed under the jurisdiction of the National Aeronautic Association with the help and support of NAA's Randy Randelman. Our group labored a full week creating our new organization. "The Balloon Federation of America".
Each of the voluntary participants involved donated their time, travel, meal and hotel costs. Before departing at the conclusion of our conclave, we also each contributed $100.00 as a nucleus for financing. This organization has had numerous problems as many fledging groups do.
My person advice to all is: Don't be a hog! Be kind, helpful and a loyal friend to all new balloon people. Get them involved in activities so they don't feel like an outsider. Balloons are precious!, make our organization likewise!
This is the only organization we have; I am asking you to please join the BFA and give something back to this wonderful sport.