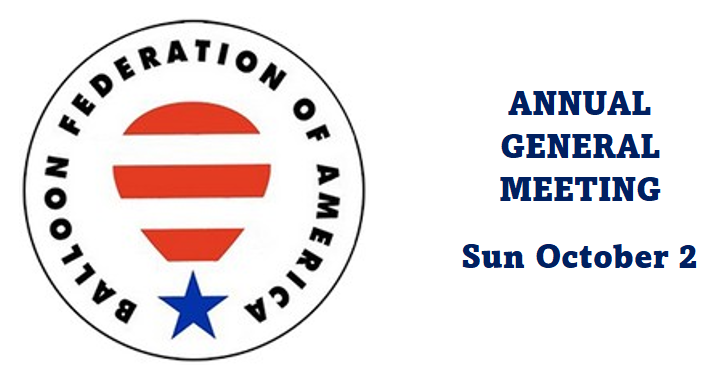 LIVE STREAM LINK - BFA FACEBOOK
https://www.facebook.com/profile.php?id=100064786988313
On behalf of the Board of Directors, we invite everyone to attend the BFA Annual General Meeting to be held at the Albuquerque Balloon Fiesta in the Sid Cutter Pavilion on Sunday October 2rd at 11:00 AM Mountain time. We look forward to having the opportunity to get together in person for an update on what is happening in the BFA, a host of awards for members, and some very exciting news that you do not want to miss. We promise to be respectful of your time while getting though our agenda.
We plan to live stream the meeting for those of you that will not be joining us in person. Look for a link on Facebook as well as another email as we get closer.
We look forward to seeing all of you! Please take the opportunity to introduce yourself if we have not had the opportunity to meet in the past.