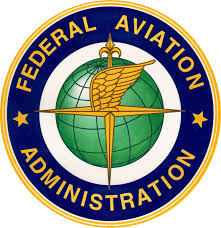 Letter from BFA President, Pat Cannon
11/17/2022
By now, you know through several sources that the FAA has released the final rule regarding the requirement for a second-class medical certificate for those that are exercising their commercial pilot certificate for the purposes of compensation or hire. We have been following some of the postings on the web and would like to take this opportunity to explain and answer some of the issues that have been brought forward.
Please note that, as stated in the first paragraph, you must be exercising your commercial privileges to be affected by this new rule. If you possess a commercial LTA certificate and are not receiving compensation for your services, you do not need to apply for the medical certificate. See my explanation below for details.
First, the date after which you will be required to have your medical certificate in hand will be 180 days after this final rule is recorded in the Federal Register. This is in process and will likely be completed within the next few days. Again, the 180-day countdown begins on the date the final rule is recorded in the Federal Register. We will notify our membership once this occurs.
Moving on to the question, who this will affect? Commercially certificated LTA pilots are affected ONLY if they use their commercial certificate for the purpose of receiving compensation for any commercial activity. This includes paid passenger rides (whether in free flight or on tether), banner and/or commercial advertising on the envelope being flown on contract or by a festival organization, and special shapes for which compensation is being received for display or flight. In other words, if you are being paid to fly, you are receiving compensation for hire.
The exceptions to this rule are simple. If you are instructing someone for any reason, including toward certification, flight review, or just because they want to pay for some instructions, you are exempt. This does not, as the notes to the rule say, include instructing someone while other paying passengers are on board. This would require the medical certificate. You are also exempt if flying a corporate balloon that contains advertising if it is commensurate with your employment with the company represented on the balloon. This simply means that if you are the owner or a direct employee of a company that has an advertising balloon and flying that balloon is one of your company duties, you are exempt. Again, you must be an employee or owner, and the balloon flying must fall under your regular duties to the company. This DOES NOT include contracts to you as a third party to operate the balloon.
There also seems to be a great deal of confusion regarding festivals and other organized ballooning events. The BFA was involved in the final wording established in the FSIMS (Flight Standards Information Management System) document, in 2017. This is the latest version of what is and is not allowed during festivals. In short, it says that hotel, fuel, basket banners that carry an advertising logo, food, drink, or other compensation items provided by the organizer are not considered to be compensation requiring the medical. In addition, receiving prize money and/or show up money is not considered compensation. However, this does not exempt your being given an advertising banner to place on the envelope of the balloon, nor does it include payment for the display or flight of your special shape or advertising balloon.
This FSIMS document is the newest version of what is allowed and of course, this is in addition to those cost sharing items that have been long established in the rules for private pilots sharing cost with others to fly with them. These rules have been recently written about in the BFA publications and should be clear.
It is somewhat unfortunate that this rule has been published just before the holidays, which may complicate your ability to find an appointment with an AME to start the process. For those already in compliance, this new rule will have little effect on you. However, those of you that have never had a medical before will be challenged to enter this system for the first time. The BFA will soon publish a set of guidelines that will provide you with a helping hand through the process. In addition, there is a great AOPA document recently published that explains almost all the areas that you should be aware of regarding your health when making application for your medical. If you have known medical issues, you should seek out an aviation-friendly AME to seek advice on how to begin. The FAA says in the final report that it should take no longer than 150 days for special issuance medicals to be dealt with. While I might dispute that finding, it is telling you to get started now if you believe you have a medical condition that may delay issuance of the medical.
In addition, you may find that issuance could depend on a Special Medical Flight Test (SMFT). These previously were accomplished exclusively by the FAA, but recently many LTA DPE's have received the authority to provide tests for you. There is a process for this, so again, ask your AME about how to proceed.
We have known that this was coming for a long time. Because of the many years between the original recommendations made by NTSB to implement the medical rule for LTA and the publishing of this final rule, many pilots thought this might never happen. It simply takes time for these processes to move through the FAA and in my writing and seminars I have been trying to keep you informed on its progress. It takes roughly five years for any rule to get passed and this one is no different. The BFA has done its best to mitigate the affect this will have on our sport and we have been engaged since immediately after the Lockhart accident in 2016 in looking out for your interests. Like every new rule, there will be good and bad portions, and how it affects each of you will be different depending on your medical conditions. The rule's final form did not take the path that many of us envisioned, but in the end, it may provide additional safety benefits.
The BFA will do its very best to assist you if you have questions or if you need additional help in beginning the process. Please reach out to your regional directors or feel free to call me personally for advice.
Stay safe out there.
Sincerely,
Pat Cannon, BFA President
This email address is being protected from spambots. You need JavaScript enabled to view it.
LINKS:
FAA Med Express: https://medxpress.faa.gov/medxpress/
FAA Allowed Medications: https://www.aviationmedicine.com/medication-database/
AOPA Guide to Medical Certification: https://www.aopa.org/training-and-safety/students/presolo/special/pilots-guide-to-medical-certification
FSIMS - Balloon Section Only: FSIMS Balloon Section
FSIMS - Full Version: FSIMS Full
---