Old West Balloon Fest
Title:

Old West Balloon Fest

When:

08/07/2023

-

08/12/2023

Where:

Mitchell Air Field - Mitchell, Nebraska

Category:

Event Custom Field 1:

Colleen Johnson

Event Custom Field 2:

colleenjohnson302@gmail.com

Event Custom Field 3:

theoldwestballoonfest.com
Description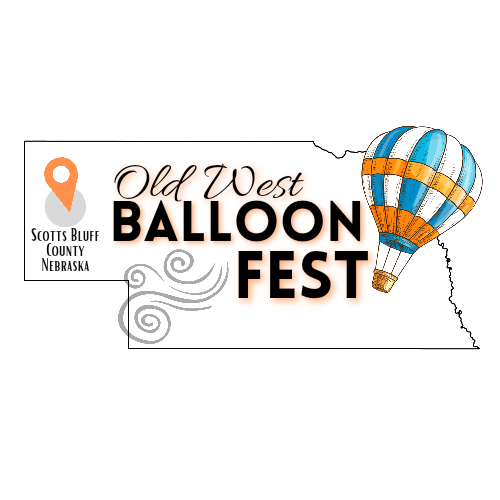 Old West Balloon Fest kicks off the week with three days of ballooning 101 for children between the ages of 6-14. Wednesday evening hosts a balloon glow at Western Nebraska Community College. Flights for commercial pilots provide an opportunity to earn money. Competition flights will take place Thursday through Saturday with monetary prizes awarded to the top 10 finishers. Float the North Platte river on Friday with a large BBQ at the end of the float. The pilot welcome cocktail party and pilot sponsor dinner are the highlights of the week. Wonderful accommodations travel money, and community involvement will make this event the Best in the West.
---
Venue
Location:

Mitchell Air Field

Street:

60417 Mitchell South Road

ZIP:

69357

City:

Mitchell

State:

Nebraska

Country:

Venue Custom Field 1:

Colleen Johnson

Venue Custom Field 2:

colleenjohnson302@gmail.com

Venue Custom Field 3:

theoldwestballoonfest.com
Description
Fly over the historic Scottsbluff National Monument and the Old Oregon Trail. Wide open spaces and wildlife can be seen as you float next to the North Platte River. Approximately 7 miles from Scottsbluff and just three hours north of Denver, CO.